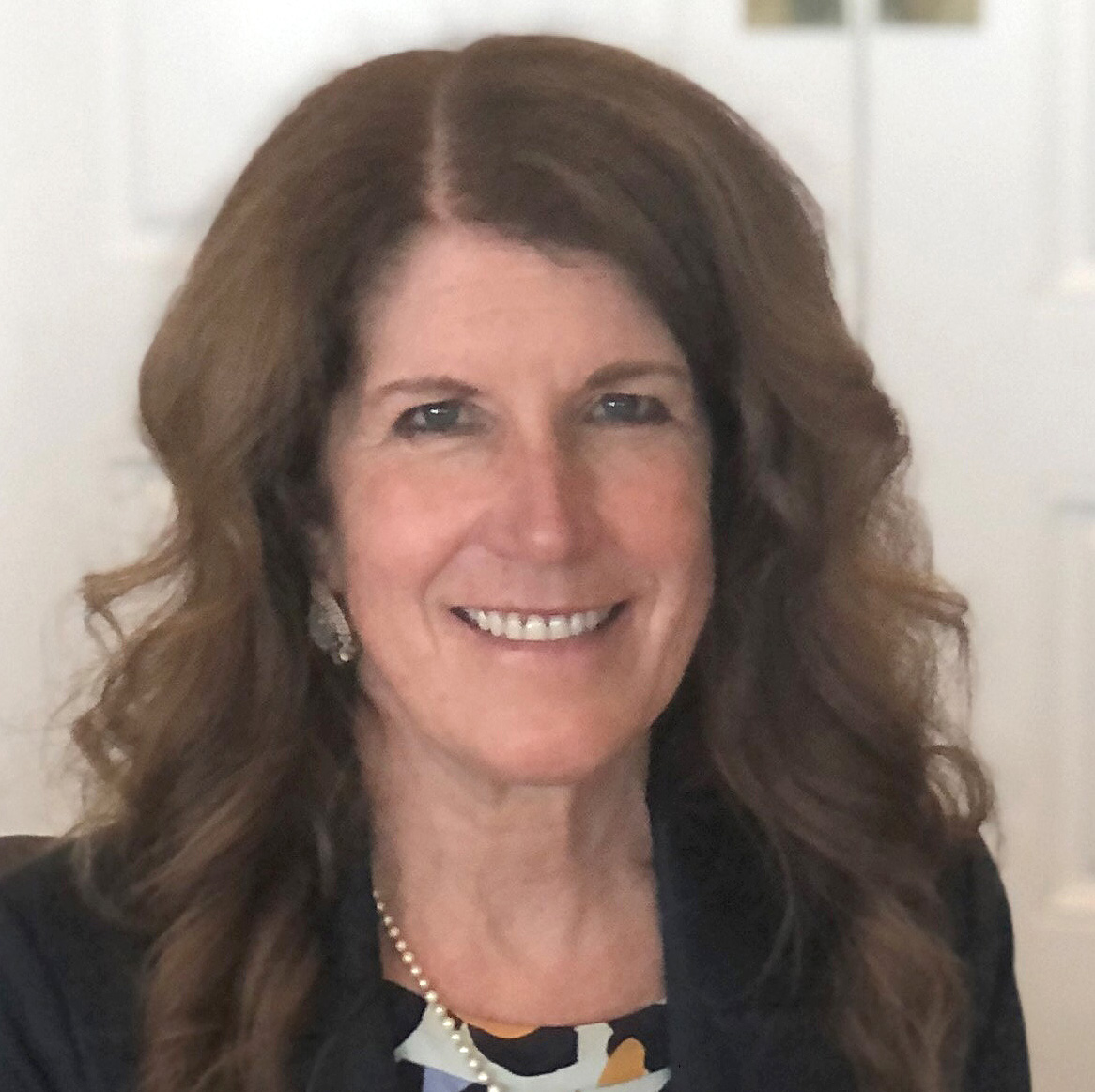 Linda S. Pescatello, PhD, FACSM, FAHA, FNAK
Dr. Linda S. Pescatello is a Distinguished Professor of Kinesiology at the University of Connecticut (UConn), Storrs. She holds affiliate appointments in the Departments of Allied Health Sciences and Physiology and Neurobiology at UConn. Her research focuses on exercise prescription to optimize health benefits, particularly among adults with hypertension and overweight and obesity; and on genetic and clinical determinants of the response of health-related phenotypes to exercise, particularly blood pressure and muscle strength.
Dr. Pescatello was an associate editor of ACSM's Guidelines for Exercise Testing and Prescription the eighth edition, and the senior editor of ACSM's Guidelines for Exercise Testing and Prescription the ninth edition. Dr. Pescatello has also served as a member of the 2018 Physical Activity Guidelines Advisory Committee. The purpose of these Guidelines is to give health professionals, the public, and policymakers science-based information for all over the world how to use physical activity to reduce the risk of chronic disease and improve health outcomes.
Dr. Pescatello's involvement with these Guidelines inspired her to develop the state-of-the art, novel, online graduate certificate program in exercise prescription at UConn.  The exercise prescription certificate program consists of KINS 5507 Fundamentals of Exercise Prescription, KINS 5508 Exercise Prescription for Chronic Disease and Health Condition, and KINS 5595 Special Topics in Exercise Prescription and will shortly be expanded to include a fourth course, KINS 5594 Fundamentals of Systematic Reviews.
Dr. Pescatello has authored over 200 manuscripts, four books, and 16 book chapters, and has had numerous UConn, American College of Sports Medicine, American Heart Association, National Dairy Council, National Institutes of Health, and Unites States Department of Agriculture-funded grants. Dr. Pescatello has served as an ACSM Vice President of Basic and Allied Science, Chair of the ACSM Pronouncements Committee, and as a member of the ACSM Board of Trustees and Administrative Council. Dr. Pescatello is also a Past President of the New England Chapter of the ACSM and serves on their Board of Trustees.
Email: Linda.Pescatello@UConn.edu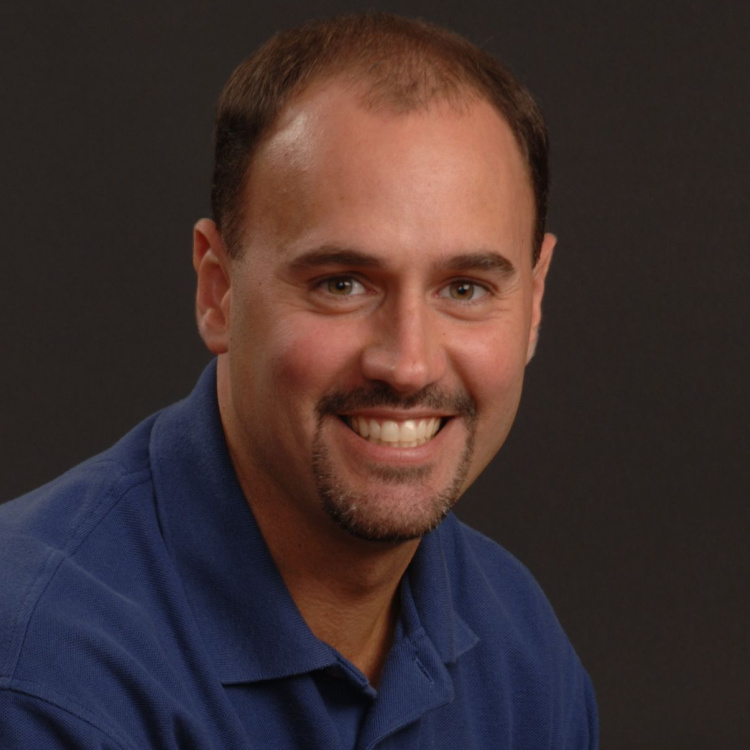 Keith Bellizzi, PhD, MPH
Dr. Bellizzi is an Associate Professor in the Department of Human Development and Family Sciences at the University of Connecticut (UConn) with a joint appointment in the Center for Public Health and Health Policy. He is also a Principal Investigator at the Institute for Collaboration on Health, Intervention and Policy (InCHIP). Prior to joining UConn, Dr. Bellizzi was a Health Scientist in the Office of Cancer Survivorship at the National Cancer Institute (NCI) and a graduate of NCI's Cancer Prevention Fellowship Program. He is Editor of the Cancer and Aging Handbook: Research and Practice, and Associate Editor of the journal, Translational Behavioral Medicine: Practice, Policy and Research. His research, funded by the National Institutes of Health and non-federal agencies, focuses on understanding the late health effects of adult cancer survivors; the role health behaviors play in attenuating late health effects of cancer; mechanisms and outcomes of resilience, and the impact of cancer on the family. Dr. Bellizzi's research has been published in high impact journals and has received national and international press coverage, including ABC News, Washington Post, US News and World Report, Psychology Today, and Australian Financial Review. He is the recipient of the 2008 Lorraine Wetherell Distinguished Alumni Award, the 2009 American Psychosocial Oncology Society "New Investigator" award, as well as being recognized as one of UConn's "40 under 40" Outstanding Graduates. Dr. Bellizzi serves on the Board of Directors and co-chair of the cancer survivorship committee for the CT Cancer Partnership (a CDC funded initiative), medical advisory committee member for the CT Challenge, member of the Helen and Harry Gray Cancer Center (Hartford Hospital) Cancer Survivorship Advisory Committee.
Dr. Bellizzi is a three-time cancer survivor, who uses his experience as a survivor and researcher to impart knowledge and help those dealing with a cancer diagnosis. In 2005, Dr. Bellizzi rode his bike 3,300 miles across the United States with Lance Armstrong and 24 other cyclists as part of the 2005 Bristol-Myers Squibb Tour of Hope Team, discussing the importance of cancer clinical trials. He regularly speaks nationally and internationally about his experience and research.

Thomas E. Buckley, RPh, MPH, FNAP

Thomas Buckley is currently an Associate Clinical Professor at the University of Connecticut School of Pharmacy, and holds joint appointments at the UConn Graduate School in the Field of Public Health and the UConn Department of Community Medicine and Health Care. He is also an Affiliate at the UConn Human Rights Institute and the UConn Asian American Studies Institute. He is a Clinical Consultant for Khmer Health Advocates, a Cambodian-American healthcare organization in West Hartford, CT, where he is also a preceptor for PharmD students on public health clinical rotations. He also provides public health and clinical consultation and curriculum development for the Mae Tao Clinic in Mae Sot, Thailand; a clinic for Burmese refugees on the Thailand/Myanmar border, where he was previously a Global Health Fellow with the International Rescue Committee.

He has been active with legislative and health policy work in Connecticut for over 20 years, and has been legislative chairman of the Connecticut Society of Health-Systems Pharmacists since 1994. His appointments include the Community Health Worker Advisory Committee for the Connecticut State Innovation Model initiative, the White House Initiative on Asian American, Native Hawaiian/Pacific Islander Integrated Care Policy, and the Prevention Advisory Committee of SustiNet, the State of Connecticut health plan for the uninsured population. He was the founding Executive Director of PharmNetEx, a subsidiary of the Connecticut Pharmacy Services Corporation, coordinating a network of pharmacists providing innovative medication management services within diverse health professional collaboratives.
Prior to joining the UConn faculty, he was a Medical Outcomes Specialist with Pfizer, Inc. and a hospital clinical pharmacist in Connecticut and Washington. His clinical and academic work focuses on health disparities and health policy implications; he has authored numerous national and global health publications and been principle investigator or investigator on multiple national grant projects serving racial and ethnically underserved populations.
In 2012 he was awarded as a Distinguished Practitioner and Fellow in the National Academies of Practice. His awards also include the Joint Leadership Award for Reducing Racial and Ethnic Disparities in Health Care from the American Society of Health-Systems Pharmacists and the Black Society of Health-Systems Pharmacists, the Excellence in Innovation Award from the CT Pharmacists Association, the Phi Lambda Sigma Pharmacy Leadership Society Award, the UConn Humanitarian Award, the UConn Provost's Award for Excellence in Public Engagement, Connecticut Bowl of Hygeia Award for Outstanding Pharmacy Service and Community Leadership, UConn Distinguished Alumni Award, and the American Society of Health-System Pharmacists Foundation Literature Award for Innovation in Pharmacy Practice.
He received his pharmacy and public health degrees from the University of Connecticut. He also completed a hospital pharmacy residency at the University of Washington in Seattle, and a Global Health Fellowship with the International Rescue Committee and Johns Hopkins Bloomberg School of Public Health in Mae Sot, Thailand.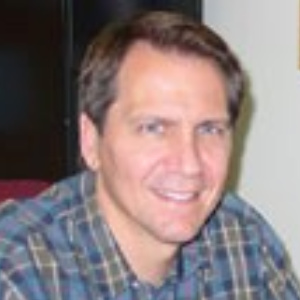 Michael R. Deschnes, PhD, FACSM
Michael R. Deschenes, PhD, and FACSM is Chair and Professor in the Department of Kinesiology & Health Sciences at the College of William & Mary. He earned his doctoral degree from the Department of Physiology and Neurobiology at the University of Connecticut. He then moved on to complete his post-doctoral training in the Physiology Department at the State University of New York (SUNY) Upstate Medical University, before assuming his current faculty position at William & Mary. Prof Deschenes' research interests focus on the neuromuscular system, and how alterations in activity, such as exercise and disuse, remodel that system both functionally and morphologically. He is the author of the resistance training Frequency, Intensity, Time, and Type exercise prescription recommendations in the American College of Sports Medicine Guidelines (ACSM) for Exercise Testing and Prescription, 10th edition, an author on the ACSM position stand on the same topic, and is the expert guest lecturer on the module entitled, Resistance Training for Exercise and Performance, in the Uconn online graduate exercise prescription certificate program. To date, he has authored, or co-authored more than 60 peer-reviewed papers in journals such as Neuroscience, Experimental Gerontology, Muscle & Nerve, and the Journal of Neuroscience Research, and he has co-authored a textbook on exercise physiology, along with a host of book chapters. Prof Deschenes has received numerous grants to support his work including several from the National Institutes of Health. He serves as an associate editor for both Medicine and Science in Sports and Exercise, and the Journal of Strength and Conditioning Research.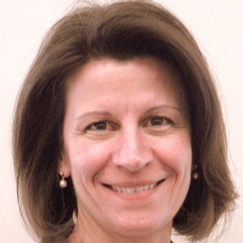 Laurie Lee Devaney PT, ATC, PhD
Board Certified Orthopedic Specialist
Fellow, American Academy of Orthopedic Manual Physical Therapists
Dr. Devaney received her Bachelor of Science Degree in Physical Therapy from the University of North Carolina at Chapel Hill, NC in 1989 and has been an NATA Certified Athletic Trainer since 1993. She earned an Advanced Master of Science in Orthopedic Physical Therapy from the University of Saint Augustine for Health Sciences in 2000 and completed a PhD in Exercise Science at UConn in 2018. She is an active member of the American Academy of Orthopedic Physical Therapists. Dr. Devaney is an experienced educator with over 27 years of clinical experience in orthopedic and sports physical therapy. She has expertise in managing a range of musculoskeletal conditions and regularly presents at the state and national level on a variety of topics including manual therapy, clinical measurement, and management of patients with neck and shoulder conditions. Dr. Devaney's primary research interests are in spine related musculoskeletal conditions and impairments that influence sports injury risk and performance. Most notably, she investigates neck mobility impairments and how they relate to injury and performance in various populations including throwing athletes, ball sport athletes, and older adults. Dr. Devaney is also developing a comprehensive model for assessment and treatment of central and peripheral neuromuscular impairments in patients with persistent functional deficits following ligament injury and/or surgical reconstruction. In addition to her responsibilities in the Doctor of Physical Therapy Program, Laurie enjoys working with student athletes in her role as Consultant to UConn Athletics and is actively involved in promoting student wellness as part of Innovate Student Wellness at UConn.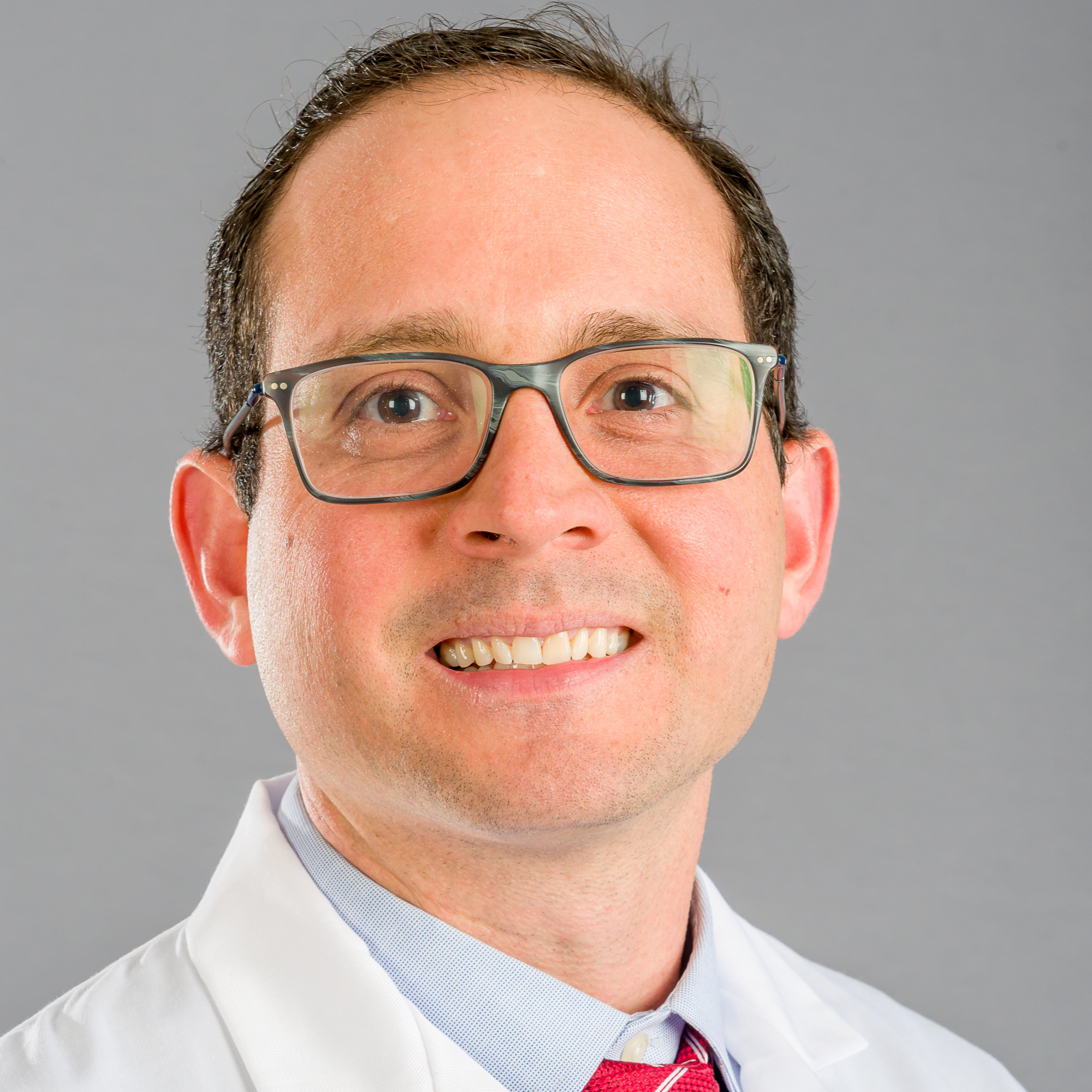 Antonio B. Fernandez, MD
Dr. Antonio B. Fernandez joined the Division of Cardiology at Hartford Hospital in July, 2013 as the Director of the Cardiac Intensive Care Unit. He is an assistant professor of Medicine at the University of Connecticut. He obtained his medical degree from the Universidad Central de Venezuela School of Medicine in Caracas, Venezuela. He completed a rotating internship in Venezuela before performing a clinical clerkship in Internal Medicine at Lariboisiere Hospital in Paris, France. He did his internal medicine residency at the University of Connecticut, followed by his cardiology fellowship at Brown University. Dr Fernandez currently sees patients in the preventive cardiology clinic and the Athlete's Heart Program at Hartford Hospital. His research and clinical interests include athlete's heart, preventive cardiology and non-invasive cardiac imaging.

Carol Ewing Gerber, PhD
Dr. Carol Ewing Garber is Professor of Movement Sciences and Chair of the Department of Biobehavioral Sciences at Teachers College, Columbia University. She began her career as a clinician and researcher at Brown University Medical School with faculty and clinical staff appointments in the Department of Medicine (Divisions of Cardiology and Pulmonary Medicine), positions she held for nearly two decades. Subsequently she was a faculty member and Program Director in the Clinical Exercise Physiology masters program at Northeastern University prior to moving to Columbia University in 2007. Dr. Garber has extensive clinical and research expertise in community and clinical physical activity interventions in people with or at risk of chronic diseases, including cardiometabolic, renal, and neuromuscular diseases. Dr. Garber has an extensive record of service to the profession and the community through work with governmental and nongovernmental organizations, including serving as President of the American College of Sports Medicine. She served as a Fulbright Senior Specialist with the Faculty of Health Sciences at the University of Balamand in Beirut, Lebanon. She had received numerous awards from organizations such as the New England Chapter of the American College of Sports Medicine, Rhode Island Affiliate of the American Heart Association and her alma mater, the University of Connecticut, where she earned the BS, MA and PhD degrees.
The focus of her research is to improve understanding of the role of physical activity and exercise in improving physical and mental health. Her research is unique in that she studies in an integrated manner the behavioral, functional, and physiological aspects of exercise. Under this topical umbrella, she has conducted laboratory studies, community interventions, and epidemiological studies. Dr. Garber's research has involved diverse populations of all ages, ranging from toddlers to older adults. Her work is highly collaborative and interdisciplinary in nature. She has over published over 70 original peer reviewed research articles and more than 20 peer reviewed book chapters, and review articles, and a number of other scholarly works. Dr. Garber is a leading author of an American College of Sports Medicine (ACSM) Position Stand on exercise prescription and a contributing author to three editions of the ACSM guidelines. Her scientific contributions have been recognized by election to Fellowship status by the American College of Sports Medicine and the American Heart Association, and the National Academy of Kinesiology.
The primary aims of her recent and current research and scholarly work are to: 1) evaluate the associations between sociodemographic, behavioral, and health-related factors associated with physical activity and physical function, 2) study physical activity behavior and physiological responses to exercise in persons with and at risk for chronic diseases and, 3) development of recommendations and guidelines for physical activity.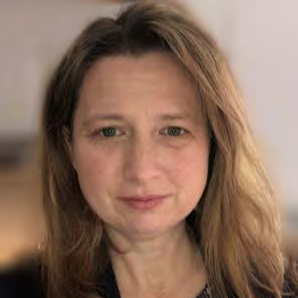 Amy Gorin, Ph.D.
Dr. Amy Gorin is Director of UConn's Institute for Collaboration on Health, Intervention, and Policy (InCHIP) and Professor of Psychological Sciences. InCHIP supports the development of health-related science across UConn campuses and strives to foster strong interdisciplinary research with the goal of improving public health. Dr. Gorin's NIH-funded research focuses on developing innovative treatment strategies to improve long-term weight loss and maintenance with an emphasis on interpersonal and environmental processes that impact weight management. Her recent work has examined the role of autonomy support as a necessary condition for weight loss and maintenance; the use of motivational and behavioral strategies to facilitate behavior change in low-income, ethnically diverse families; whether delay discounting impacts decisions about physical activity within the context of a weight management intervention; and a peer-based approach to weight loss maintenance.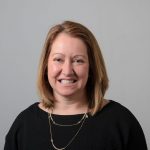 Allison Mackenzie, MS

Allison MacKenzie holds the position of Instructor in Residence and serves as the Director of Undergraduate Exercise Science in the Kinesiology Department at the University of Connecticut. In the past, she has held teaching and administrative roles in undergraduate exercise science programs at Manchester Community College, University at Buffalo, and University of New Hampshire. At the University of New Hampshire, Allison worked as the Clinical Director of the on-campus Cardiac Rehabilitation and Prevention Program. She also oversaw Employee Fitness Programs at both UNH and MCC, and played a leadership role in the Exercise is Medicine on Campus ® program at MCC. Prior to her career in academia, Allison gained experience in campus recreation at UMass Lowell and worked in the fields of cardiac rehabilitation, testing, and diabetes exercise programming. She obtained her BS in Cardiopulmonary Sciences and MS in Clinical Exercise Science from Northeastern University in Boston, MA. During her graduate studies, she served as a Graduate Assistant, leading the personal training and fitness programs at the campus recreation center. Allison's primary interests revolve around utilizing exercise for disease prevention and management, exploring the mental health benefits of physical activity, and promoting wellness among college students.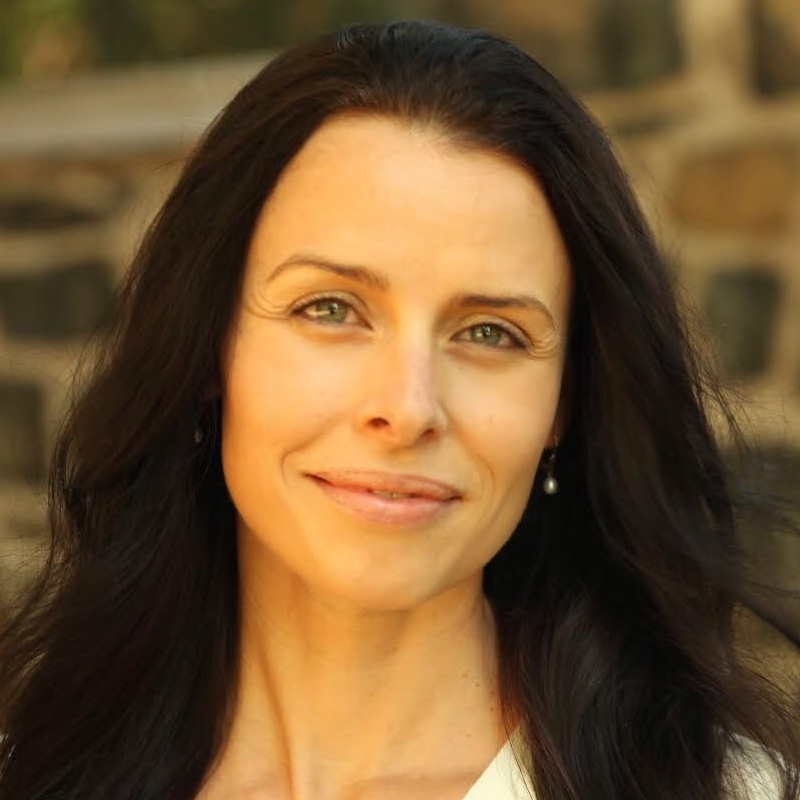 Rebecca Puhl, PhD

Dr. Rebecca Puhl is Professor of Human Development & Family Sciences at the University of Connecticut. She is also the Deputy Director of the Rudd Center for Food Policy and Obesity, where she leads research and policy efforts aimed at reducing weight-based stigma and discrimination. Dr. Puhl received her Ph.D. in Clinical Psychology from Yale University. She has authored more than 120 peer reviewed articles and 22 chapters on topics including weight-based bullying in youth, the impact of weight stigma on emotional and physical health, weight stigma in health care and the media, and policy strategies to reduce weight-based bullying and discrimination.

As a national research expert on weight stigma, Dr. Puhl has testified in legislative hearings on weight discrimination and routinely provides expertise on strategies to reduce weight bias to national and international health organizations. She has also developed evidence-based trainings to reduce weight stigma in health care that have been implemented in medical facilities across the U.S., and her work is routinely cited in the national media. Dr. Puhl has received multiple awards for her research, both at UConn and from national organizations, such as the National Eating Disorders Coalition, the Obesity Action Coalition, and The Obesity Society who selected Dr. Puhl as the 2018 recipient of the national scientific achievement award for excellence in an established research career. In 2019, she was the inaugural recipient of the Faculty Excellence in Research Award in Public Scholarship from UConn's College of Liberal Arts and Sciences. Visit www.uconnruddcenter.org for more information about Dr. Puhl's work.

Deborah Riebe, PhD, FACSM
Deborah Riebe, PhD, obtained her BS degree from Springfield College in Physical Education, her MS degree from the University of Rhode Island in Exercise Science, and her PhD from the University of Connecticut in Exercise Physiology. She is currently the Associate Dean of Health Sciences at the University of Rhode Island. Dr. Riebe is a Fellow in the American College of Sports Medicine and served as President of the New England Chapter of American College of Sports Medicine. She served as Chair of ACSM's Committee for Certification and Registry Boards and on the Board of Trustees representing education and allied health. Dr. Riebe is the Senior Editor of the 10th edition of ACSM's Guidelines for Exercise Testing and Prescription. She has received research funding in the areas of weight management and physical activity promotion from the American Cancer Society, the National Institutes of Health and the Champlin Foundations. Dr. Riebe has authored over 60 articles in refereed journals and book chapters.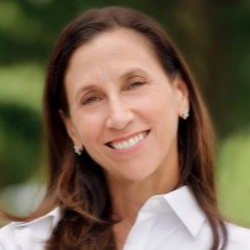 Nancy Rodriguez, PhD, RDN, CSSD, FACSM
Nancy Rodriguez is a Professor of Nutritional Sciences at the University of Connecticut with joint appointments in the Departments of Kinesiology and Allied Health Sciences. She served as Director of Sports Nutrition in the Department of Sports Medicine for 17 years. She is an active member of the Academy of Nutrition and Dietetics (DPGs – SCAN and Medical Nutrition Practice), the American College of Sports Medicine (ACSM) and American Society of Nutrition (ASN). She completed a 3-year appointment (2014-2016) to the Science Board for the President's Council on Fitness, Sport and Nutrition, serving as Chair in 2015. She has sustained an extramurally funded research program in the area of protein intake, protein utilization, energy balance and exercise in populations across the lifespan and has received national, regional and university teaching awards. Dr. Rodriguez serves on editorial boards for the journals of Medicine and Science in Sports and Exercise, International Journal of Sport Nutrition and Exercise Metabolism, and the American Journal of Physiology. She is presently an elected member of the Board of Trustees for ACSM. Dr. Rodriguez's current scholarship efforts focus on whole foods as a source of essential amino acids (EAA) and the concept of EAA density in diet design for healthy aging and rehabilitative nutrition. This work has translated into considerations specific to plant- vs animal-based eating patterns and skeletal muscle health. She has been a practicing dietitian for over 35 years.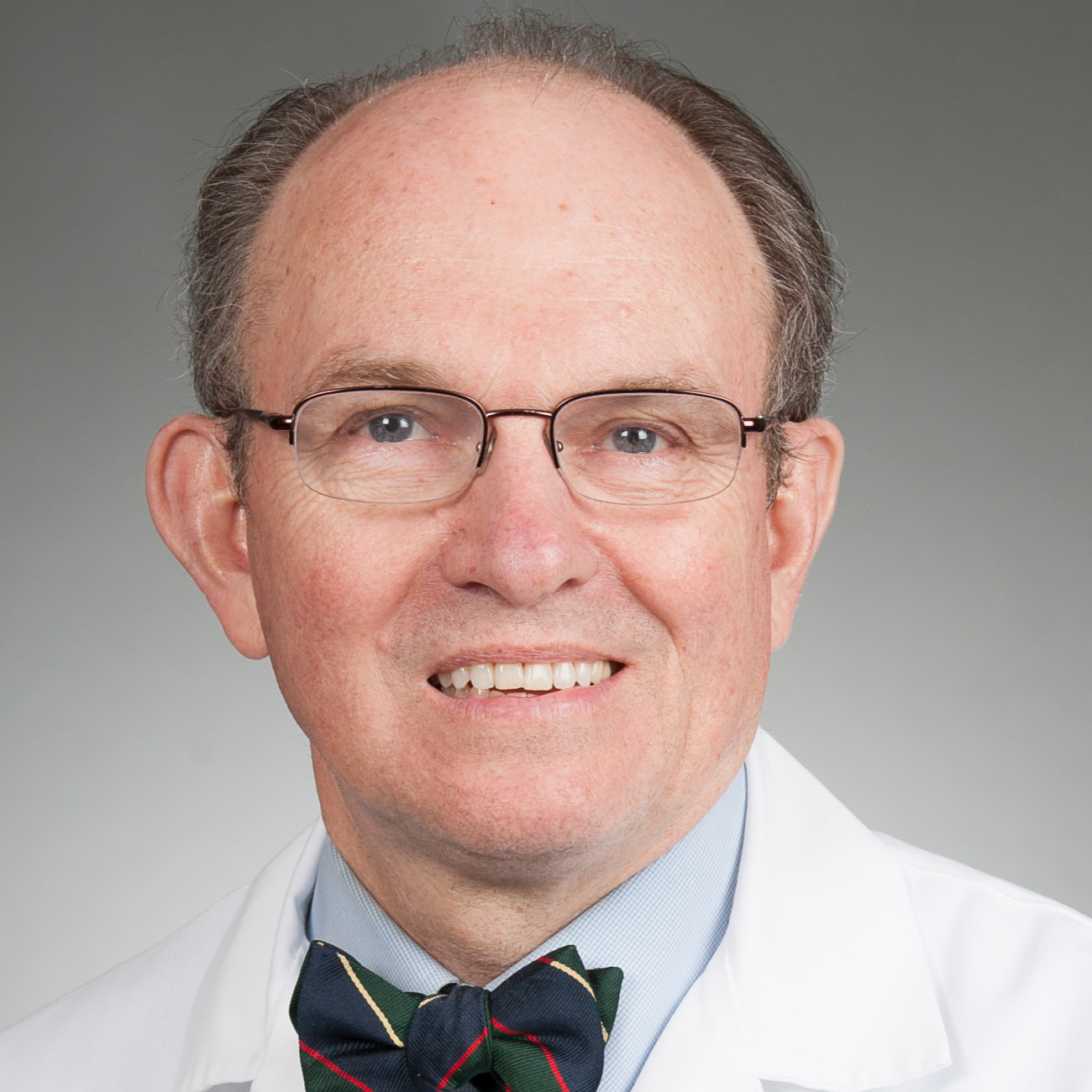 Paul D. Thompson, MD
Paul D. Thompson, M.D. is Chief of Cardiology - Emeritus at Hartford Hospital, Hartford, CT and Professor of Medicine at the University of Connecticut. He has authored over 450 scientific articles on topics which include: the effects of exercise training on preventing and treating heart disease, the cardiovascular risks of vigorous exercise, the effects of exercise on lipid metabolism, the effects of statins on skeletal muscle, and genetic factors affecting the exercise response. The NIH has supported several of these projects including: the Preventive Cardiology Academic Award; Lipoproteins in Active Men: Role of Exercise & Diet; the Effects of Testosterone on Endothelial Function; Functional Single Nucleotide Polymorphisms Associated with Human Muscle Size and Strength (FAMuSS); and the Effects of Statins on Skeletal Muscle Function (STOMP). Dr. Thompson is the Co-Editor of the 40-chapter book, Exercise and Sports Cardiology. He is a Past President of the American College of Sports Medicine.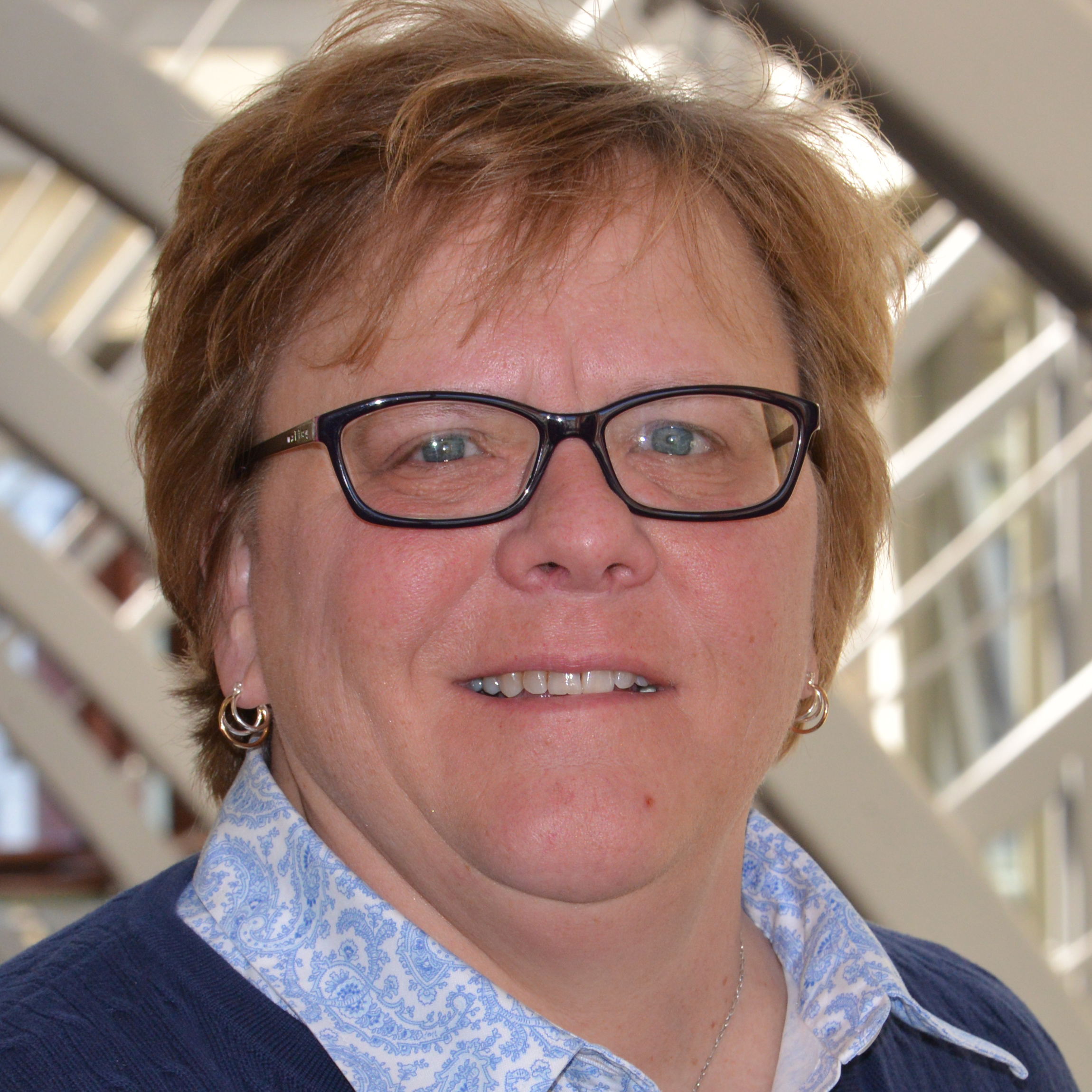 Jaci L. VanHeest, PhD
Jaci L. VanHeest is an Associate Professor of Educational Psychology in the Neag School of Education with an adjunct appointment in the Department of Kinesiology at the University of Connecticut. She serves as the Faculty Director of the Public Health Learning Community at the University. In addition, she is the UConn's NCAA Faculty Athletics Representative. Her research specialization is in the area of endocrine control of body weight and metabolism. Prior to her tenure at UCONN, Dr. VanHeest was the exercise physiologist for USA Swimming researching factors impacting both developmental and Olympic level athletes. Beyond her research publications, Jaci has published numerous book chapters and lay articles on the developing athlete. Dr. VanHeest utilizes basic and applied science techniques in her work with overweight children and competitive athletes.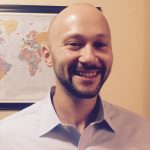 James W. Whitworth, PhD, ASCM-CPT
James W. Whitworth is an OIF/OEF veteran and former warfighter. Currently, he is a Principal Investigator with the Department of Veterans Affairs' National Center for PTSD and Assistant Professor at Boston University Chobanian and Avedisian School of Medicine. James' program of study focuses on researching relations among physical activity, posttraumatic stress disorder and comorbid conditions. He is committed to developing applications for exercise and other lifestyle interventions to address the physical and mental health needs of trauma survivors. James is an active member of the American College of Sports Medicine, serving on both regional (New England) and national committees. He is also a founding member of the Lifestyle Interventions for Traumatic Stress (LIFTS) special interest group – an international special interest group of clinicians and researchers working to create space for exercise professionals and lifestyle interventionists within psychological trauma care settings.